The Connecting Womxn of Color Conference
The Connecting Womxn of Color Conference fosters an open dialogue in which participants can think deeply and critically about current issues. This conference seeks to cultivate an outlet on campus focused on both intellectual and personal development in which women and gender-expansive individuals of color and their allies can have meaningful dialogues around issues important to them, inviting people from local universities and the greater Richmond community to share in and contribute to this diversity, equity, and inclusivity work. The conference intentionally focuses on networking in a welcoming environment in order to connect students with people that they otherwise might not have the opportunity to meet. 
The term "womxn of color" is intended to transcend and embrace shades of color and to welcome and unite those of us who identify as women and gender expansive people of Arab/Middle-Eastern, Asian/Pacific Islander, Black/African American/Caribbean/West Indies, Hispanic/Latinx, and Native/Indigenous descent.*
The theme for this year's Connecting Womxn of Color Conference is "Care!: Sustainable Activism & Advocacy." This year's keynote, "It is Our Duty to Fight for Our Freedom: Abolition is Our Obligation," will explore the police + prison abolition movement, activist sustainability, and the critical necessity for student organizers to build power in our current time. We are living through a time where BIPOC (Black, Indigenous, and People of Color) across the nation and the world are rising up in defense of our lives. Now more than ever, it is important to address the systemic and intersectional nature of the issues that we are facing today, their impacts on our lives, and what our plan is to move forward towards collective liberation. The workshops will focus on activism and advocacy – how to start, how to continue momentum, and how to practice self-care.
The 2020 Connecting Womxn of Color Conference will be held virtually on Friday, October 16, 2020. For more information, please visit our conference information page. To register, click here. 
*adapted from Women of Color Network, Inc.
2020 CWoC Speakers 
Keynote Speaker
Kalia Harris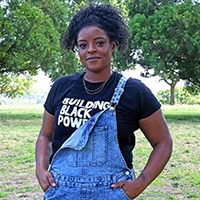 Kalia Harris (she/her) is a proud Black feminist and recent graduate (May 2019) with her Master of Interdisciplinary Studies with a concentration in Social Justice & Human Rights from George Mason University in Fairfax, VA. Her thesis and academic research focuses on activist burnout and sustainability for Black gender non-conforming and women youth activists in the Black Lives Matter movement. Kalia now works as a lead organizer with Virginia Student Power Network in Richmond, VA, supporting student organizing throughout the state. Kalia is a co-host of the podcast "Race Capitol" which airs weekly on WRIR 97.3 FM and interrogates racial narratives in Richmond, Virginia. When she's not on the air or in the streets, you can find Kalia listening to Meg Thee Stallion and hanging with her Pomeranian puppy, Justice. Follow Kalia on Twitter (@realwizkaliaa) and Instagram (@realwizkaliaaa).
Workshop Leader
KyungSun Lee (WC'16)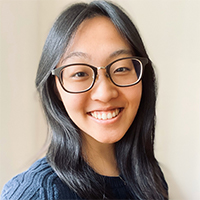 KyungSun (she/her) is passionate about being an advocate for her family, communities of color, and social justice and equity. As a proud graduate of the University of Richmond, she majored in Interdisciplinary Studies focused on Social Entrepreneurship to learn innovative ways of addressing social problems using business tools. For the past three and a half years, KyungSun has worked in various advocacy nonprofits to tackle the affordable housing crisis in DC, support children's health and education in India, and train volunteers in the DC Metropolitan Area (DMV). Currently, she works at Feed the Truth, a nonprofit advocacy startup with a mission to challenge the food industry's practices to create healthier and more equitable food environments. In her role as a Program Associate, she is responsible for building the organization's program to challenge the food industry's marketing practices targeting communities of color. In addition, she is pursuing her Master in Social Work at Washington University in St Louis.
Workshop Leader
Ashley Williams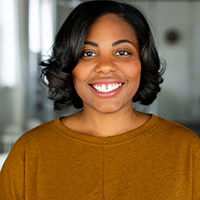 Ashley Williams (she/her), MS, C-IAYT is a Yoga Therapist and Mindfulness Educator with experience in the fields of education, behavioral and mental health, and community programming in Richmond, VA. As a builder and weaver, she bridges mindfulness, diversity, wellness, and inclusion on micro- and macro-levels to achieve equitable, socially stable and conscious spaces for individual and collective care. She is the founder of both BareSOUL Yoga & Wellness a community-based organization initially created to offer accessible yoga offerings, and Mindful on Life and Mindfulness and Movement, both curriculum-based programs dedicated to transforming community through the practice of mindfulness education. As an advocate for self-care and well-being, she creates spaces that guide individuals of all backgrounds through breath, gentle movement, and meditation to encourage curiosity, compassion, and connection of the physical body and mind.
Questions?
For questions regarding registration, please contact Kristen Phelps, Administrative Coordinator, Westhampton College at kristen.phelps@richmond.edu or call 804-289-8468. For general questions or concerns, please contact Zara Sibtain, Assistant Dean of Westhampton College at zsibtain@richmond.edu.