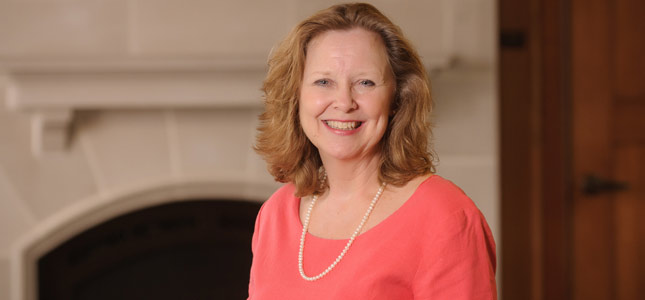 Kathy Moore
Administrative Coordinator, Westhampton College
Profile
Kathy Moore has been on the Westhampton College Dean's Office staff since 1995. She is the main contact for scheduling meetings with Associate Dean Kerry Albright Fankhauser and Assistant Dean Zara Sibtain.  She assists Dean Mia Reinoso Genoni with the recommendation process for students pursuing graduate schools, scholarships, other institutions or job recommendations, and with notifying students when they achieve the dean's list and/or All A's. In addition, she helps with the conduct process. She works with both Dean Genoni and Dean Sibtain in a variety of Westhampton events, including the Connecting Womxn of Color Conference, Café con leche, and the end-of-semester Study Breaks.  Kathy received her Bachelor of Liberal Arts degree from the University of Richmond School of Professional and Continuing Studies in 2012.  Kathy is the proud mother of two daughters who are Westhampton College graduates.
Memberships
Golden Key Honor Society
Mortar Board
Institutional Service
Kathy has worked in the Westhampton College Dean's Office since 1995, first as an Administrative Assistant and now as an Administrative Coordinator.